Earn higher dividends and tap into your money anytime.
Saving money is a smart move. Smarter still is making those dollars work as hard as possible. At Empower FCU, our Premium Money Market gets the job done. It out-earns most traditional savings accounts while offering instant access to funds when expenses arise or there's a special purchase to be made.
$2,500 minimum to open account and earn dividends
Tiered rate system means bigger balances can earn higher dividends
No minimum savings period
Access cash through checks, Online Banking or our mobile app
Unlimited over-the-counter transactions are allowed
Build your balance through Direct Deposit or scheduling automatic deposits from other accounts
Safe, secure savings tool with all deposits insured by federal government
Empower Federal Credit Union is a full-service financial institution serving members throughout New York State.
Empowering you to make the best financial decisions.
Explore valuable tools and education to support your unique financial journey.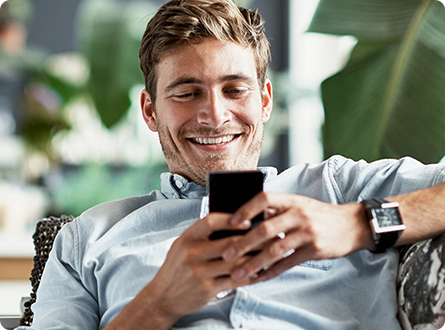 Simplify money management
Flexible features and even better benefits help you manage your money in a way that works for you.