Get quick access to cash anytime that your life calls for it.
A Line of Credit is there for you when bills pile up. It's there when you want to make a major purchase, visit a far-off place or tackle a remodeling project. And it's there when you need money for college, a wedding or just treating your family to something nice. With just one easy application, you can get access to a flexible loan fund that can be used over and over for pretty much any purpose.
Make payments on the Line of Credit every month, just as you would a credit card
Competitive rates that are generally lower than credit card rates
As you make payments, those funds can be reused for other purposes
Access funds with checks, through Online or Mobile Banking or at Empower FCU branches
Empower Federal Credit Union is a full-service financial institution serving members throughout New York State.
Empowering you to make the best financial decisions.
Explore valuable tools and education to support your unique financial journey.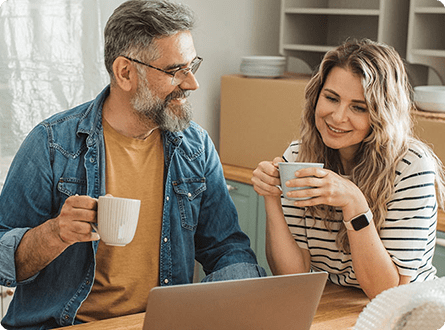 Lending made personal
Affordable loans help you embrace life's opportunities and take on its challenges.
All loans subject to approval. Rates, terms, and conditions subject to change.