Get the wheels that your business needs to get all that work done.
Whether you're buying one reliable SUV, several delivery vans, a large fleet of trucks or specialty vehicles unique to your industry, Empower FCU can get you on the road with competitively priced auto loans. Our lending team will take the time to understand your business vehicle needs and help you obtain financing that's friendly to your bottom line.
Financing for new and used vehicles
Up to 100% financing for qualified borrowers
Competitive rates and flexible payment terms
Convenient payment through automatic monthly deductions from your Business Checking
Quick application process with local loan decision-making
Empower Federal Credit Union is a full-service financial institution serving members throughout New York State.
Empowering you to make the best financial decisions.
Explore valuable tools and education to support your unique financial journey.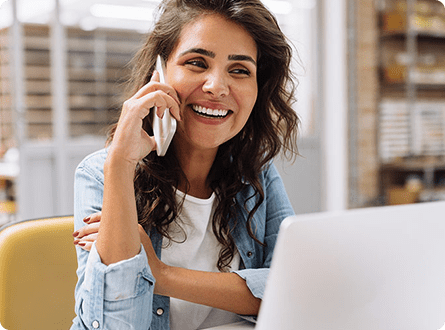 Flexible business financing
Our professionals will work diligently to deliver financing that works for you.
All loans subject to approval. Rates, terms, and conditions subject to change.