Fast, easy money management leaves you with more time to focus on money making.
Running a business involves tons of multi-tasking. One key is to take care of important everyday tasks as efficiently as possible. Online Banking is exactly that kind of time-saving solution. Log on at your convenience, view account details all in one place, and quickly make the moves that keep your finances on track and your business moving forward.
24/7 account access for those whose workday starts early and runs late
View deposit account, loan and credit card balances in real time
Transfer funds between your Empower FCU accounts and those at other financial institutions
Make loan and bill payments with just a few keyboard clicks
View transaction histories and cancelled check images
Access copies of your monthly account statement
Export account data into a financial management software
Receive e-mail alerts notifying you of low balances or other significant account activity
Empower Federal Credit Union is a full-service financial institution serving members throughout New York State.
Empowering you to make the best financial decisions.
Explore valuable tools and education to support your unique financial journey.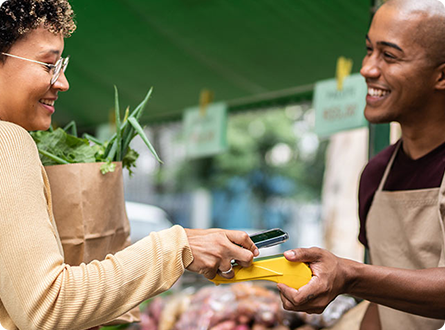 Merchant Deposit Capture
Our cost-effective scanning system streamlines your check-depositing process.