Our cost-effective scanning system streamlines your check-depositing process.
Business owners are busy - and so are their office staffs. Anything that reduces workload is a welcome addition to the daily routine. That's what makes Merchant Deposit Capture a popular business tool. Your team simply scans incoming checks into your business computer network and then uses a special app to send images to the credit union - and directly into your account.
Make remote check deposits at any hour
Reduce credit union trips by your employees or a paid courier
Free up your office team for other mission-critical work
Lower transaction costs and maximize cash flow with quicker deposits
Get access to funds as quickly as the next business day
Easily generate reports of each day's deposit activity
View check images anytime
Log in to access the RDC application that guides you through the process
Scan your check
Advanced CAR/LAR technology reduces data error and operator intervention by accurately reading the amount, account number and other pertinent information
After the check is scanned, images and data are transmitted to us through a secure line and your process is complete
You'll receive an email confirmation of deposit from us
Empower Federal Credit Union is a full-service financial institution serving members throughout New York State.
Empowering you to make the best financial decisions.
Explore valuable tools and education to support your unique financial journey.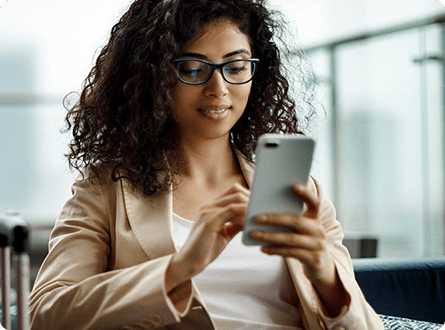 Business Online Banking
Fast, easy money management leaves you with more time to focus on money making.