All the tools your business needs to take efficiency to higher levels.
These days, your business fully expects the outside services it receives to be more sophisticated and tech-driven than ever. That describes Empower FCU Business Checking. While you can still send traditional paper checks, we also offer cutting-edge digital solutions that allow you to monitor balances 24/7, track transactions in real time, and move funds swiftly when circumstances require it.
Access to nationwide network of ATMs and Shared Branch credit union offices
Overdraft Line of Credit available to back up your checking balance
Instant access to online statements
Featured Offer

Featured Offer

Empower Federal Credit Union is a full-service financial institution serving members throughout New York State.
Empowering you to make the best financial decisions.
Explore valuable tools and education to support your unique financial journey.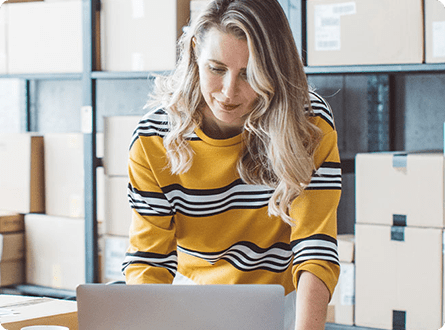 Business Membership Share Savings
Build up your reserves and be in position to react when the time is right.