It's not just a card. It's a highly efficient system for making purchases and payments.
In a high-tech world, it's easy to overlook less flashy ways of doing business. Consider the simple debit card. It eliminates costs and delays associated with sending checks. It enables easy shopping online, by phone and in stores. It enhances expense monitoring by creating a detailed record of each purchase. And that's just the beginning.
Time-saving convenience allows you to make purchases wherever Mastercard is accepted
Provides access to nationwide network of ATMs
A Business Checking account is required for a Business Debit Mastercard (accounts are subject to approval)
Get multiple cards for your business, with the ability to set specific spending limits for each card
Other benefits include identity theft resolution services, free extended warranties and protection against unauthorized purchases (See longer list below)
Business Debit Mastercard benefits* include:
MasterRental - CDW
Intuit Turbo Tax Offer
Zoho Social Offer
Easy Savings
Adobe
McAfee
Uber for Business Acquisition
Identity Theft Protection
TPC Golf Benefit
Mobile Receipt Management
Stride
Intuit QuickBooks
Uber Freight Acquisition
Salesforce Essentials
Uber Freight Retention
Microsoft Advertising
Uber for Business Retention
Learn more about Debit Mastercard benefits.

*Valid for Empower Federal Credit Union Business Credit Mastercard.

© 2023 Mastercard. All rights reserved.

® Mastercard, the Mastercard Brand Mark and Priceless are registered trademarks of Mastercard International Incorporated. All third party trademarks shall belong to their respective owners.
Empower Federal Credit Union is a full-service financial institution serving members throughout New York State.
Empowering you to make the best financial decisions.
Explore valuable tools and education to support your unique financial journey.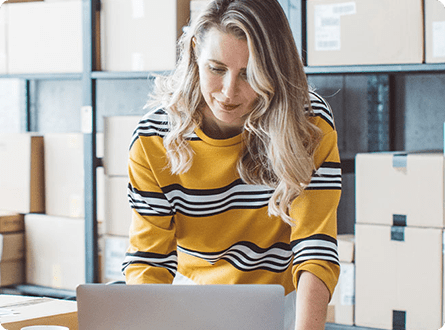 Business Membership Share Savings
Build up your reserves and be in position to react when the time is right.