In a full-speed-ahead financial world, every business should have a safety net.
Every day, money flows into and out of your business - and its checking account. Even if you're extremely careful, there might be times when expenses rise or revenue slows and your checking balance dips into negative territory. Your business can set up a line of credit through Empower FCU to cover any shortfalls, preventing costly overdraft fees and other disruptions to your financial operations.
Unsecured line of credit
Competitive interest rate
$15,000 maximum amount advanced
Available to all types of businesses (sole proprietorships, partnerships and corporations)
Advances must be paid in full monthly
Subject to credit approval
Empower Federal Credit Union is a full-service financial institution serving members throughout New York State.
Empowering you to make the best financial decisions.
Explore valuable tools and education to support your unique financial journey.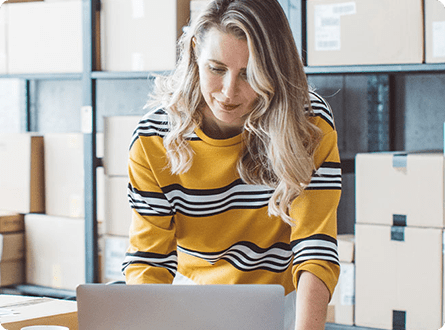 Business Membership Share Savings
Build up your reserves and be in position to react when the time is right.