When it comes to generating additional income, timing can be everything.
Successful businesses know how to focus on today's needs while also keeping sight of tomorrow's goals. That means setting aside funds - and growing them - to cover future costs and opportunities. Our Share Certificates allow your business to fine-tune a savings strategy that maximizes returns while ensuring funds are available when needed.
Open your Business Share Certificate with a $500 minimum deposit
Choose savings periods ranging from 3 months to 10 years
Business Share Certificates feature higher rates than offered by most traditional savings accounts
Our tiered rate system means that bigger balances can earn higher returns
Safe, secure savings tool with easily predictable returns
Penalties apply for early withdrawal
Empower Federal Credit Union is a full-service financial institution serving members throughout New York State.
Empowering you to make the best financial decisions.
Explore valuable tools and education to support your unique financial journey.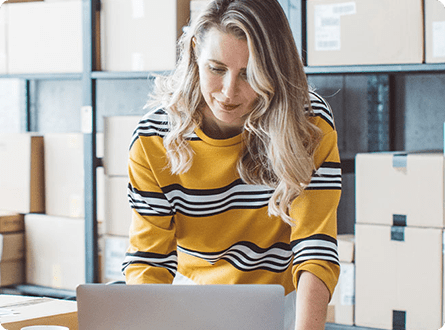 Business Membership Share Savings
Build up your reserves and be in position to react when the time is right.