From the beginning, we've had one mission - to help our members reach their goals.
About Us

Empower Federal Credit Union is a full-service financial institution that provides checking and savings accounts, loans, and other financial products to members in Central New York and in eight counties in New York State. As a credit union, Empower is a not-for-profit financial cooperative and our members are all part-owners.

Empower FCU was created in 2007 in a merger of equals between Power Federal Credit Union and Empire Federal Credit Union. Power was founded in 1939 by nine employees of what was then CNY Power Corporation/Niagara Mohawk (currently National Grid). Empire was established in 1950 as Syracuse District Telephone Employees Federal Credit Union, by employees of the Syracuse office of the New York Telephone Company. Several other credit unions also have merged with us throughout our history.

Timeline
1939: Power FCU established (CNY Power Corporation/Niagara Mohawk)
1950: Empire FCU established(Syracuse District Telephone Employees FCU)
2007: Empower FCU created by merger of Power and Empire
2008: Nestegg FCU merges with Empower
2009: Telco FCU merges with Empower
2011: Providers FCU merges with Empower
2013: Cayuga County School Employees FCU merges with Empower
2016: FocalPoint FCU merges with Empower
2021: Horizons FCU merges with Empower
Philosophy
We strive to build a relationship with each individual member and create lifelong financial partnerships. Whether a member walks through the door of one of our many
branch locations
, visits us online, or calls on the phone - we remember that everyone has a story and every story is unique. We understand this and make it personal.
When interacting with our friendly, professional staff, members are treated as individuals and not just account numbers or credit scores. We seek to identify each individual's financial goals and assist them in pursuing their objectives by offering the products and services that best suit their needs.
We are out in the community serving our members and
member companies
that offer credit union membership to employees as a part of their benefits package. We volunteer, make donations, and sponsor events throughout the areas that we serve. Empower is proud to be among the top large employers in the state, according to the New York State Society for Human Resource Management's annual Best Companies to Work for in New York State awards program.
Credit Union Movement
The credit union movement began in Germany in the mid-1800s to provide relief from the high lending rates charged by banks. These "lending cooperatives" were a way for local farmers to pool their money to lend out to one another at affordable rates. About 50 years later, credit union pioneers brought the movement to the United States. In 1933, the Federal Credit Union Act was passed. In 1948, International Credit Union Day was established - it continues to be observed annually on the third Thursday of October.

Over the years, credit unions have fought to protect credit union membership access. This mission became a political action when a 1996 court ruling prevented credit unions from accepting members outside their core groups. After a grassroots campaign lasting almost two years, President Bill Clinton signed the Credit Union Membership Access Act in August 1998.

Credit unions were founded on the principles of providing low-cost credit, promoting thrift, and allowing their member-owners the opportunity to participate in the democratic process. There are credit unions in 109 countries, and about 6,000 credit unions in the U.S. alone. Over 40 percent of Americans are credit union members.
Empower Federal Credit Union is a full-service financial institution serving members throughout New York State.
Empowering you to make the best financial decisions.
Explore valuable tools and education to support your unique financial journey.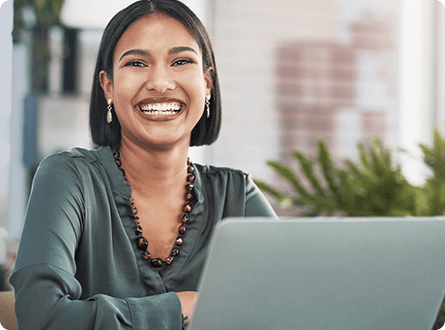 Membership & Benefits
Member-friendly rates, low fees and financial solutions that support your unique lifestyle.