We look forward to welcoming you to our financial family.
It's easy to list the benefits of joining Empower Federal Credit Union. You (or your business) will profit from lower loan rates, higher dividends on deposit accounts, first-class investing and insurance services, cutting-edge Online and Mobile Banking tools, and financial education resources that can help you make better decisions with your money. So the answer to, "Should you join?" is a resounding "yes." Can you join? Here are the eligibility requirements for becoming an Empower member.
Eligibility Requirements
Be employed by or retired from any of our Member Companies
Be an immediate relative or share a household with a current Empower member; this includes spouses, children, siblings, parents, grandparents, grandchildren, stepparents, stepchildren, stepsiblings, and adoptive relationships
Live, work, worship, or attend school in an area included in one of Empower's neighbor areas: City of Binghamton, City of Buffalo, City of Elmira Designated (except census tract #5, West Elmira, and Big Flats), City of Syracuse, City of Utica, designated areas of Liverpool, Montgomery County, Nedrow, Oswego County, Town of Cheektowaga, Town of Geddes, Town of Union, Village of Elmira Heights, Village of Horseheads, Village of New York Mills
Eligibility restrictions apply based on National Credit Union Administration guidelines as stated in the Empower Federal Credit Union Charter
The Next Step
Once you determine that you are eligible for membership, open a Share Savings account with a $1 minimum deposit.
Once you're an Empower FCU member, you're always a member, even if you move away.
Each applicant must have their own Primary* Membership Share Savings with a $1 minimum deposit. You may opt to add one owner to the account at time of application or add more joint owners at a branch at a later date.

Example: John and Jane want to open a joint account. Each must establish their own primary membership share savings account. Once primary membership is established, a joint owner may be added at time of application.

*Primary = Name listed first on account and must meet eligibility requirements.
Empower Federal Credit Union is a full-service financial institution serving members throughout New York State.
Empowering you to make the best financial decisions.
Explore valuable tools and education to support your unique financial journey.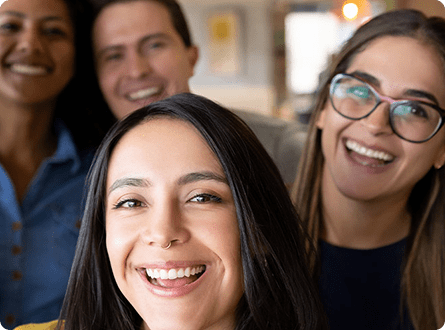 Community Support
Our mission is to be a positive force in the places where we do business.