Get started right here. End up someplace special.
It's the ultimate win-win situation. Open a Share Account and take the first steps on a savings journey that can help you pursue goals and achieve financial security. At the same time, you'll become an Empower FCU member and can begin to access all our other deposit accounts, affordable loans and first-rate services.
Just $1 needed to open and maintain account
That initial deposit establishes your Empower membership
All balances earn dividends at our competitive rate
All deposits insured by National Credit Union Administration
Use Online Banking and our Mobile App to monitor progress and make deposits
Put your savings on automatic pilot by scheduling regular transfers from your other accounts
Dividends are compounded daily and posted monthly
Empower Federal Credit Union is a full-service financial institution serving members throughout New York State.
Your Empower FCU Shares are insured by the National Credit Union Share Insurance Fund (NCUSIF), an arm of the National Credit Union Administration (NCUA). The NCUSIF is backed by the full faith and credit of the U.S. government. Your share insurance is similar to deposit insurance protection offered by the Federal Deposit Insurance Corporation (FDIC).
Not one penny of insured savings has ever been lost by a member of a federally insured credit union. The insurance fund has several programs to help credit unions that may be experiencing problems. Liquidations or failures are a last resort. If an insured credit union does fail, however, NCUSIF will make any necessary payouts to the credit union's members. These payouts are usually done within three days of the time the credit union closes.
Most properly established share accounts in federally insured credit unions are insured up to $250,000. The insurance coverage on certain retirement accounts, such as IRAs and Keoghs, also is $250,000.
The NCUA Share Insurance Estimator on the NCUA website offers more details on share insurance and insurance coverage. Complete information about NCUSIF insurance can be found on the NCUA website.
An Individual Development Account is an asset-building tool designed to help low-income families save towards a targeted amount to be used for a defined and approved purpose. Account may qualify for a Match Savings Grant with eligibility requirements through the established not-for-profit, R.I.S.E.
Empowering you to make the best financial decisions.
Explore valuable tools and education to support your unique financial journey.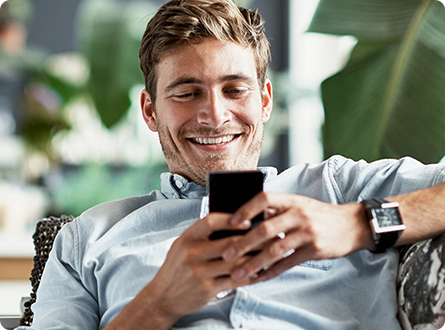 Simplify money management
Flexible features and even better benefits help you manage your money in a way that works for you.