Buying a home is all about finding the right fit. The same goes for choosing a loan.
Homes can be cozy or spacious, vintage or modern, and built from wood, metal, brick or stone. When you finally find the one that makes your happy, you'll want affordable financing. That, too, comes in a wide range of options. Our mortgage team can explain the details and answer your questions so you can pick a loan that suits you as well as your next home.
Loans for single-family homes, multi-family homes up to four units and manufactured homes, including double wide and modular homes
Fixed-rate and adjustable-rate loans available
Competitive rates and low down payments
Loan terms as long as 30 years
Gifts, grants and other approved funding sources may be used for closing costs
Our friendly lenders are glad to guide you through the application process
Empower Federal Credit Union is a full-service financial institution serving members throughout New York State.
Empowering you to make the best financial decisions.
Explore valuable tools and education to support your unique financial journey.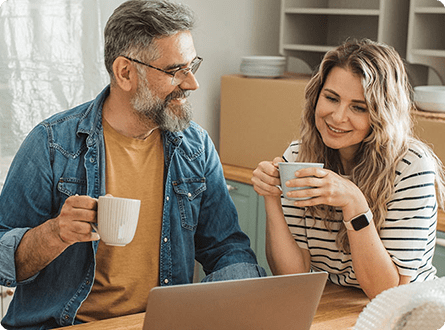 Lending made personal
Affordable loans help you embrace life's opportunities and take on its challenges.
All loans subject to approval. Rates, terms, and conditions subject to change.
NMLS #412348