Empower Your Future! Mortgages for First-Time Home Buyers
Ready to purchase your first home? Buying a home is likely to be one of the most expensive purchases you'll ever make, but you're making a major investment in your future. Empower has competitive rate mortgages with low and no down payment options for those who qualify. Contact an Empower Mortgage Consultant to find the right mortgage product for you. We offer a wide variety of products to meet all of your home ownership needs.
As a first-time home buyer, you'll benefit from:
Loans with low to no down payment options for members who qualify
Fixed & Adjustable Mortgage Rates
Flexible Terms
No Origination Fee
Local decision-making, processing, underwriting, and servicing
Grant funds may be available for closing cost and downpayment assistance through our Homebuyer Dream Program.
Empower Federal Credit Union is a full-service financial institution serving members throughout New York State.
Empowering you to make the best financial decisions.
Explore valuable tools and education to support your unique financial journey.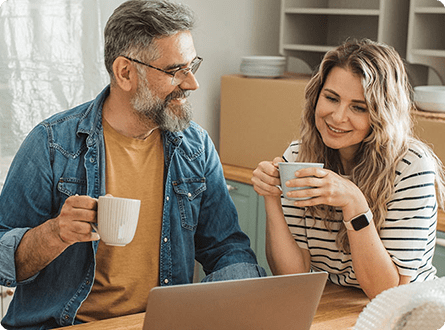 Lending made personal
Affordable loans help you embrace life's opportunities and take on its challenges.
Membership eligibility required. Loan approval based on creditworthiness. All loans subject to approval. Rates, terms, and conditions subject to change.