Consider a new loan for your next home improvement project.
Most people pay close attention to their home, sprucing it up with fresh paint or remodeling work every so often. In the same spirit, you may want to review your current mortgage and see if an upgrade is possible. Our mortgage refinance team may be able to move you to a lower interest rate, shorten your loan terms to eliminate debt faster, or take another step that puts you in a financially better position.

Fixed-rate or adjustable-rate refinancing loans available
Loan terms up to 30 years
Use your home equity to borrow extra money for any purpose - known as a "cash-out" refinancing
Work with experienced mortgage lenders who can help you explore your full range of options
Empower Federal Credit Union is a full-service financial institution serving members throughout New York State.
Empowering you to make the best financial decisions.
Explore valuable tools and education to support your unique financial journey.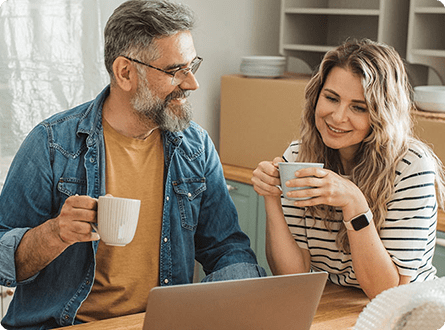 Lending made personal
Affordable loans help you embrace life's opportunities and take on its challenges.
All loans subject to approval. Rates, terms, and conditions subject to change.
NMLS #412348