Looking for a big loan with great terms? We have you covered with our new Jumbo Mortgage Loans. Buy your dream home, vacation house, or investment property. Act now to take advantage of our special promotional launch rates. Increase your home purchasing power with a Jumbo Loan from Empower Federal Credit Union.
For a limited time, take 0.25% off our mortgage rates
Competitive-rate fixed and adjustable-rate loans available
Loan amounts up to $2.5 million
Available for all site-built, manufactured homes, condos, and town houses in NY, CT, PA, NC, SC, FL, and TN.
Processing, underwriting, and servicing performed by Empower's supportive and knowledgeable staff.
Contact an Empower Mortgage Consultant today to find the right loan product for you. We offer a wide variety of products to meet all of your home ownership needs.
Empower Federal Credit Union is a full-service financial institution serving members throughout New York State.
Empowering you to make the best financial decisions.
Explore valuable tools and education to support your unique financial journey.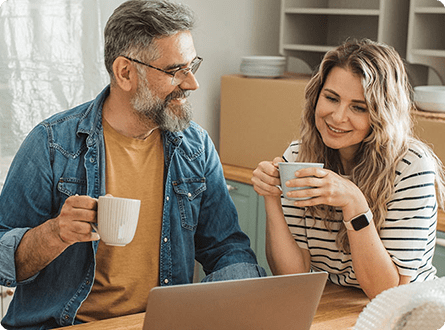 Lending made personal
Affordable loans help you embrace life's opportunities and take on its challenges.
Insured by NCUA. NMLS: 412348. Membership eligibility required. Loan approval based on creditworthiness. Rates, terms, and conditions, subject to change. Example Jumbo Mortgage Loan of $1,000,000 with a 40% down payment and 5.638% APR for a 30-year term, would have a monthly payment of $5,757. Taxes and insurance are not included in the payment example, which may result in a higher monthly payment. Credit score, loan-to-value, loan purpose, and property type may impact APR, points and/or fees. Closing costs also apply. APR = Annual Percentage Rate. Jumbo mortgages available in FL, PA, CT, NY, NC, SC and TN.