Do you keep losing homes to cash offers? Platinum pre-approval may be able to help.
Platinum pre-approval is a mortgage program that allows us to completely underwrite the credit portion of your loan application so all you have to do is make an offer. The underwriting includes:
Credit reports from all three major bureaus.
All required income documents.
All required asset documents.
Debt to income ratios using estimated tax and insurance payments.
​Loan to value ratios based on requested purchase price.
Now sellers can feel confident in selling to you, even when cash is on the table.
Ready to get started or upgrade your current pre-approval?
​Use the button above to get in touch with our Mortgage Origination Department.
Empower Federal Credit Union is a full-service financial institution serving members throughout New York State.
Empowering you to make the best financial decisions.
Explore valuable tools and education to support your unique financial journey.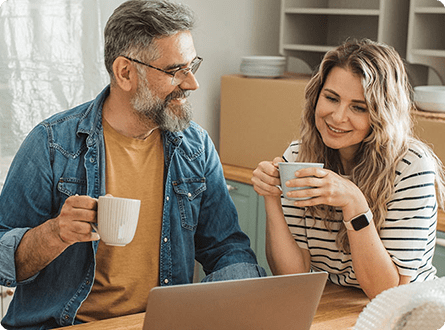 Lending made personal
Affordable loans help you embrace life's opportunities and take on its challenges.
Membership eligibility required. Loan approval based on creditworthiness. All loans subject to approval. Rates, terms, and conditions subject to change.