For something this important, it's best to work with trusted professionals.
Your home and vehicles represent big financial investments. If you own a business, there may be even more on the line. It's vital to protect these assets with appropriate insurance coverage. The experienced agents at Empower Insurance Services LLC can help you obtain affordable coverage - and also regularly review your current policies to make sure they still meet your needs. Contact them at:
Empower Insurance Services LLC
523 Erie Blvd West
Syracuse, NY 13204

Phone: 315.426.5678, option 3
Fax: 315.426.5764
Email: eisinsurance@empowerfcu.com
Empower Federal Credit Union is a full-service financial institution serving members throughout New York State.
Empowering you to make the best financial decisions.
Explore valuable tools and education to support your unique financial journey.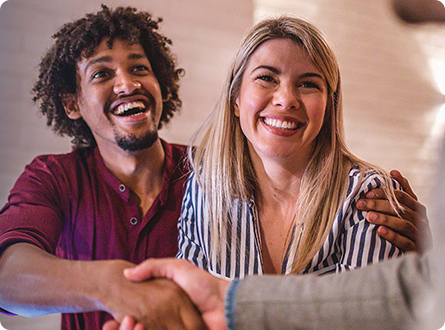 Financial Counseling
Free one-to-one sessions that can get your finances moving in the right direction.
Empower Insurance Services LLC (formerly known as Empower Associated Services Inc.) is affiliated with Empower Federal Credit Union (EFCU). The purchase of insurance from Empower Insurance Services LLC is not required to obtain credit or other services from Empower FCU. Insurance products are not credit union deposits and are not NCUA insured, nor are they obligations of or guaranteed by Empower FCU. Not all insurance products are available in all states. Call for availability in your state.