Set your financing plans in motion with low rates for your car, truck, SUV, van or motorcycle.
Go ahead, pick out the car, truck, SUV or van that you like best. Whatever ride you choose, we can make your monthly auto loan payments more budget-friendly than ever. Empower FCU's DrivingSense program combines the best features of auto leases (those lower payments) and traditional financing (all the benefits of vehicle ownership). Here are the details:
New and pre-owned vehicles up to five years old qualify
Flexible loan terms of up to 72 months at competitive rates
No down payment required
Annual mileage options of 7,500, 10,000, 12,000, 15,000 and 18,000 available
No security deposit, acquisition fees or early payoff penalty
Because the vehicle title is in your name, you control what happens to it over the long haul; when the loan period ends, you can return it to the dealer or pay off the rest of the sales price and keep it
DrivingSense makes it cost-efficient to upgrade or change your vehicle every couple of years
Refinance your current vehicle loan to reduce your monthly payments with the AFG Balloon Lending program
40% lower monthly payments? Here's how it works:
EXAMPLE:
A vehicle with a loan amount of $30,000, a loan term of 36 months, and a Guaranteed Future Value of $16,500.
| Financing Option | Conventional Loan | DrivingSense |
| --- | --- | --- |
| Loan Amount | $30,000 | $30,000 |
| Monthly Payments | $869 | $464.80* |
Empower Federal Credit Union is a full-service financial institution serving members throughout New York State.
Empowering you to make the best financial decisions.
Explore valuable tools and education to support your unique financial journey.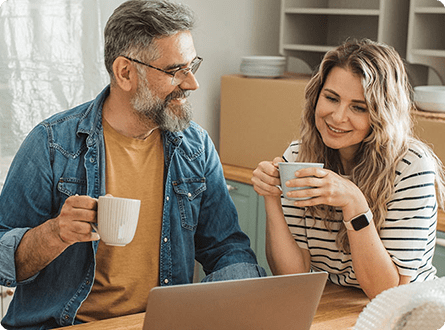 Lending made personal
Affordable loans help you embrace life's opportunities and take on its challenges.
*Payments 1-35 are $464.80 with a 36th payment of $16,500 (GFV). You Save $404.33 per month.