Get peace of mind from knowing your tax returns are complete and accurate.
Filling out tax returns can be stressful. Even if you spend hours on task, it's hard to know if you calculated correctly and took every allowable deduction. When you enlist the services of Empower Tax Services LLC, you can breathe easier knowing you'll pay only what's required and receive any refund you deserve.
Submit tax documents from the comfort of your own home or office.
To get started, click "Begin Upload" button.
A tax professional will receive the documents, process your return, and notify you when it's complete.
View our Document Checklist below to see what documents may be required.
You may also make face-to-face appointments with a tax preparer at Empower FCU locations.
Empower Tax Services LLC headquarters is located at 523 Erie Boulevard West, Syracuse NY 13204. Tax preparers are located at many Empower Federal Credit Union locations, by appointment.
Empower Tax Services LLC provides insurance and tax services for the public and members of Empower Federal Credit Union. Empower Tax Services clients' financial records, including income tax information, are held in strictest confidence. Empower Tax Services will not sell or otherwise share your name or account information with third parties. Your privacy is as important to us as it is to you.
To set up Direct Deposit for your refund, you will need the account number for your checking and/or savings account and the Empower routing number.
Our routing number is 221380127.
You can now get your full account number when logged into Online Banking. When in dashboard view you will see your account number displayed below the account name.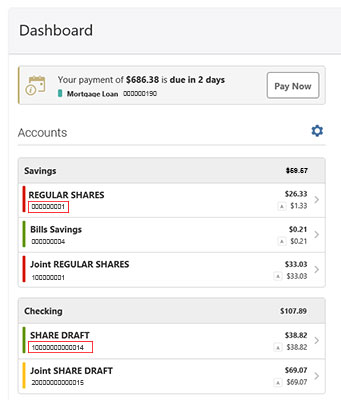 You can also view your account number by clicking on the account from the dashboard. Once in your account view, click on the "Account Details" tab. The "NUMBER" is your full account number.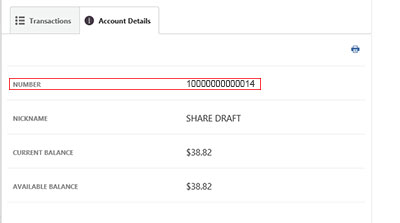 Empower Federal Credit Union is a full-service financial institution serving members throughout New York State.
Empowering you to make the best financial decisions.
Explore valuable tools and education to support your unique financial journey.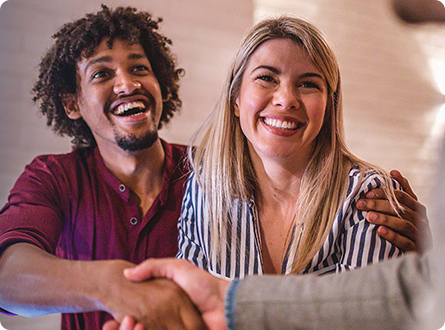 Financial Counseling
Free one-to-one sessions that can get your finances moving in the right direction.