Make smart moves to get the money you need to cover college costs.
Everyone knows how expensive college can be. How can students and families make it more affordable? Start saving as early as possible through a tax-advantaged 529 Plan or Coverdell Education Savings Account. Make use of the wide range of financial aid resources. And meet with an Empower FCU financial advisors to get the latest information, advice and insights.
Your Social Security number and driver's license number
W-2 forms and other records of income
Your federal income tax return (and your spouse's, if you're married)
Your parents' federal income tax return (if you're a dependent student)
Your untaxed income records, including Social Security, welfare, veterans benefits records, etc.
Current Empower FCU account statements
Current business and investment mortgage information, business and farm, stocks, bonds and other investment information
Stay organized by creating folders for each college, form and/or scholarship and keep copies of necessary forms/applications easily accessible
Visit your high school's website, guidance office and career center for assistance
Obtain recommendations early; you'll need at least two or three when applying
Stay in touch with your college of choice to determine what you will qualify for and receive financially
Empower Federal Credit Union is a full-service financial institution serving members throughout New York State.
Empowering you to make the best financial decisions.
Explore valuable tools and education to support your unique financial journey.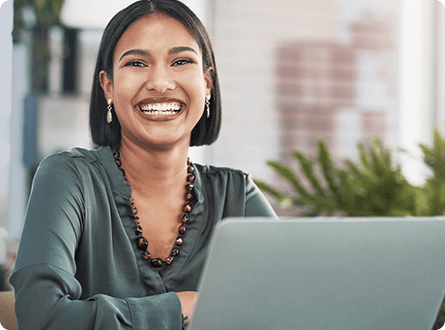 Membership & Benefits
Member-friendly rates, low fees and financial solutions that support your unique lifestyle.